Visualising Streaming TV
A set of distinctly different user interface designs for streaming TV were created as part of a creative toolkit for Netherlands IPTV operator Middleware Ltd.

Middleware Ltd offers turn key end-to-end IPTV Middleware solutions based on a modular design.
Category
Product Design, UX+UI, IPTV Design

Client
Middleware Limited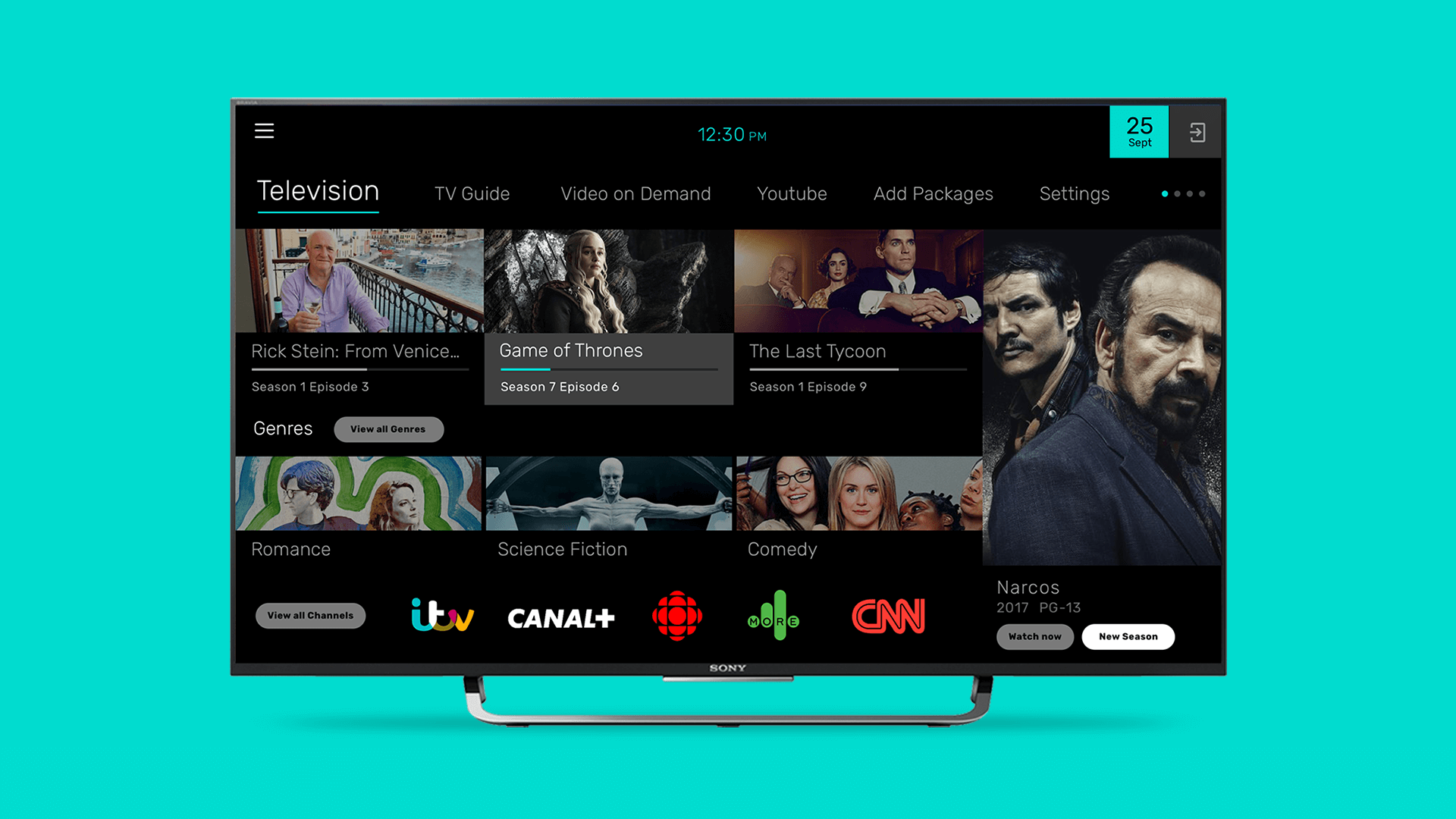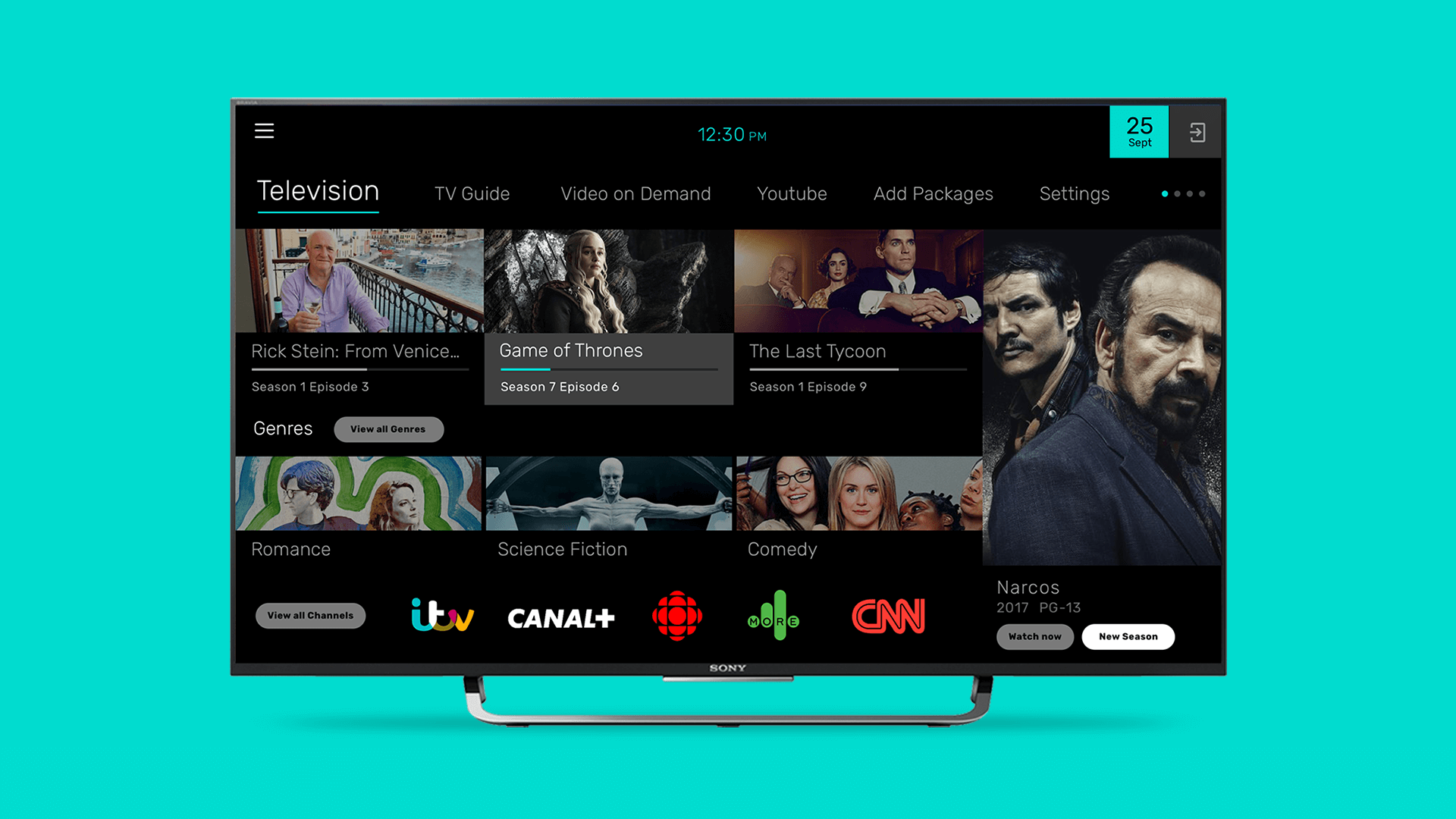 Neon
A dark interface with neon highlights.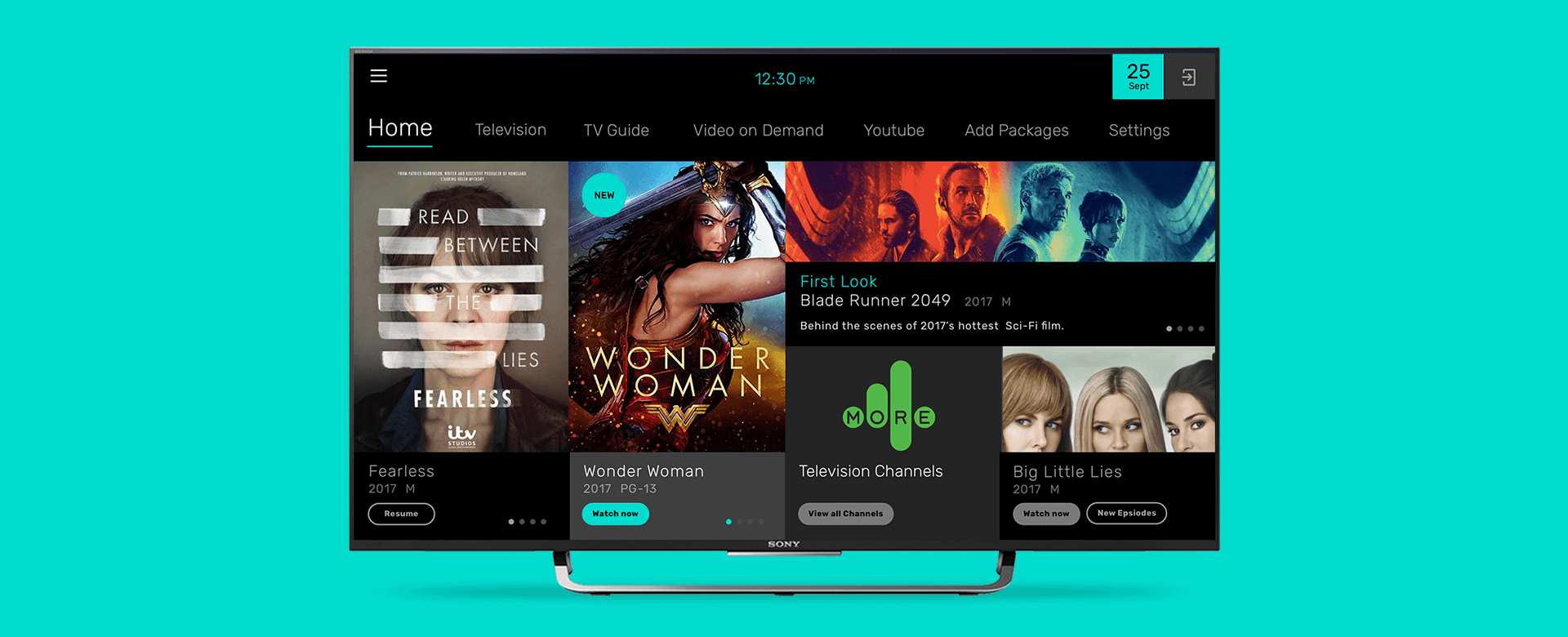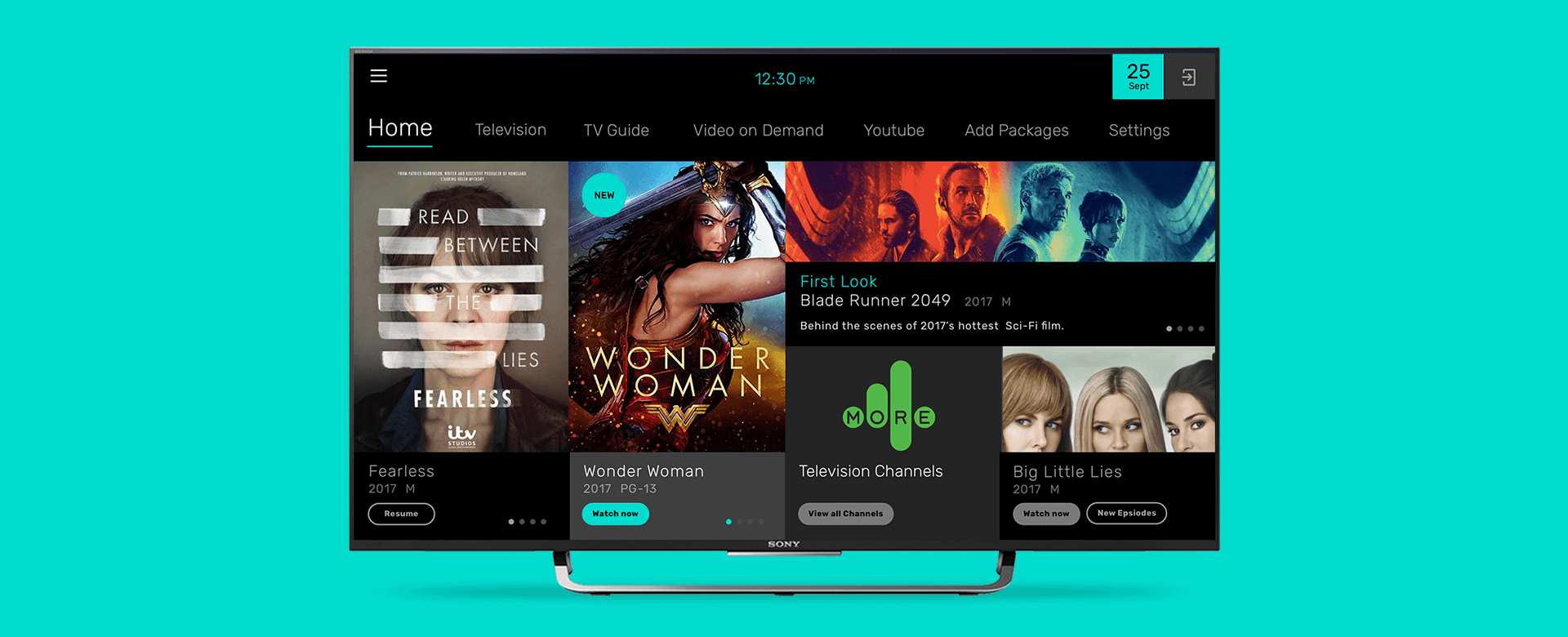 Television Select and EPG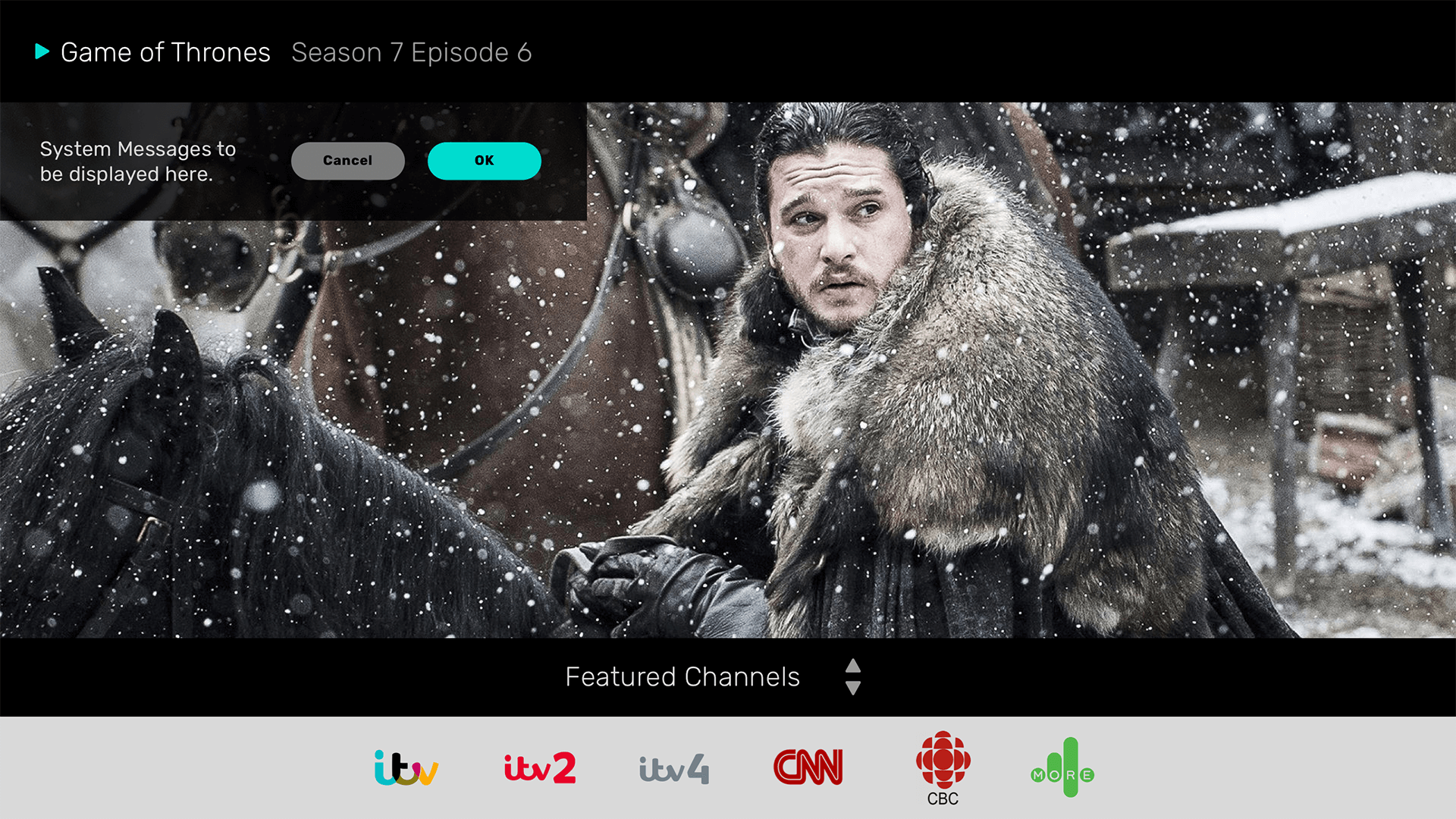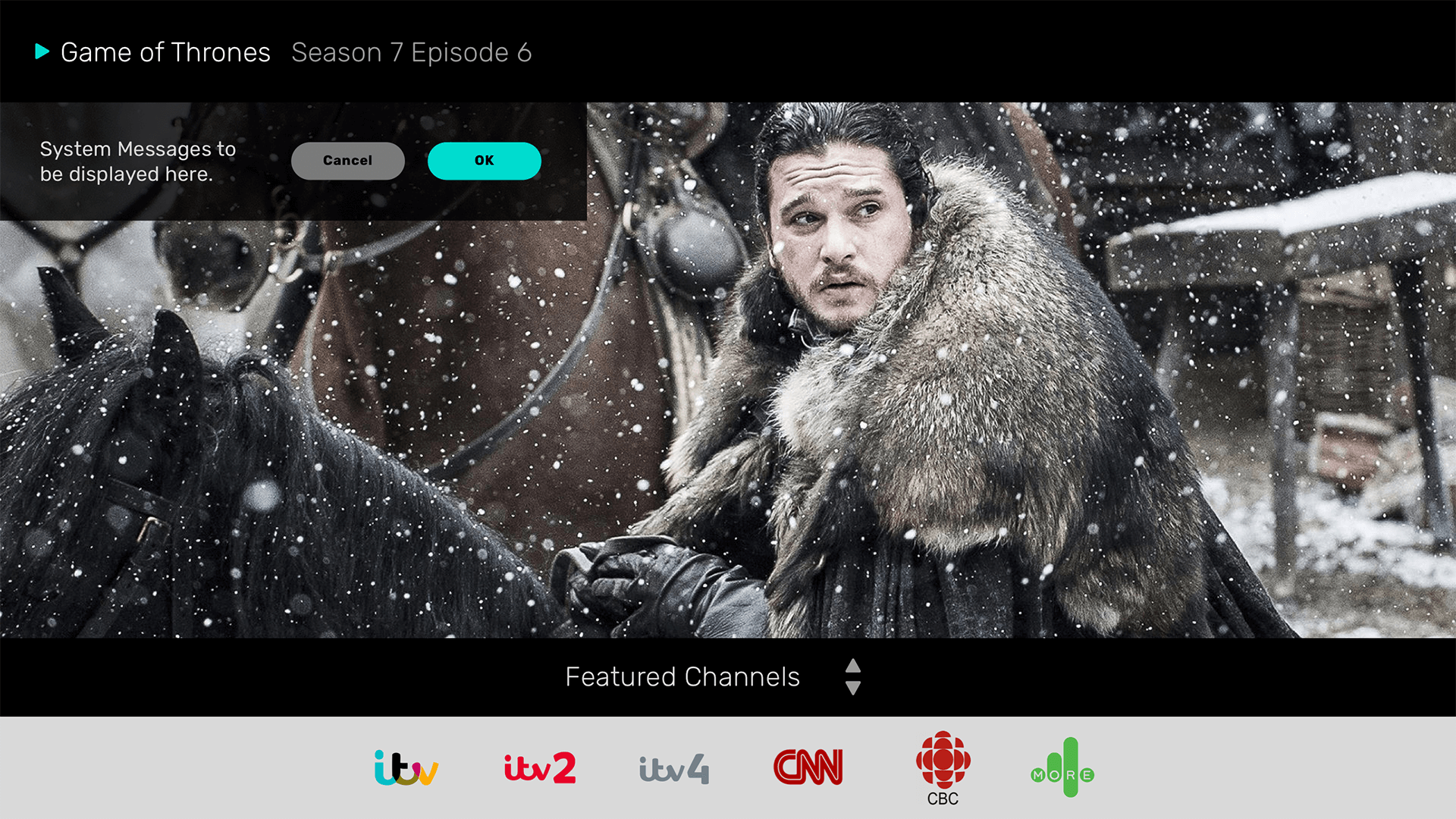 Video on Demand and detail


TV Centric
A minimised version of the menu system that is overlayed on the live feed.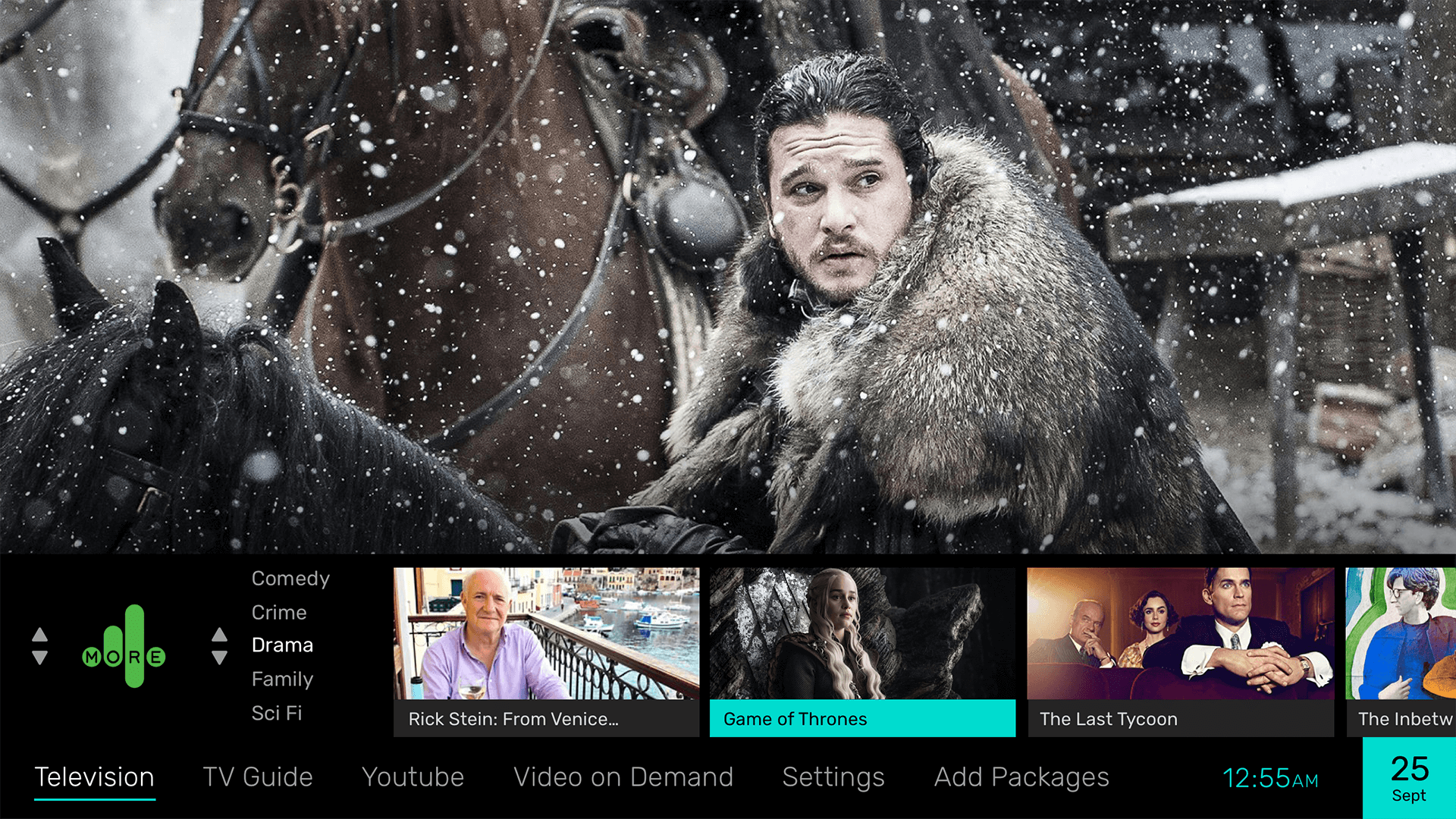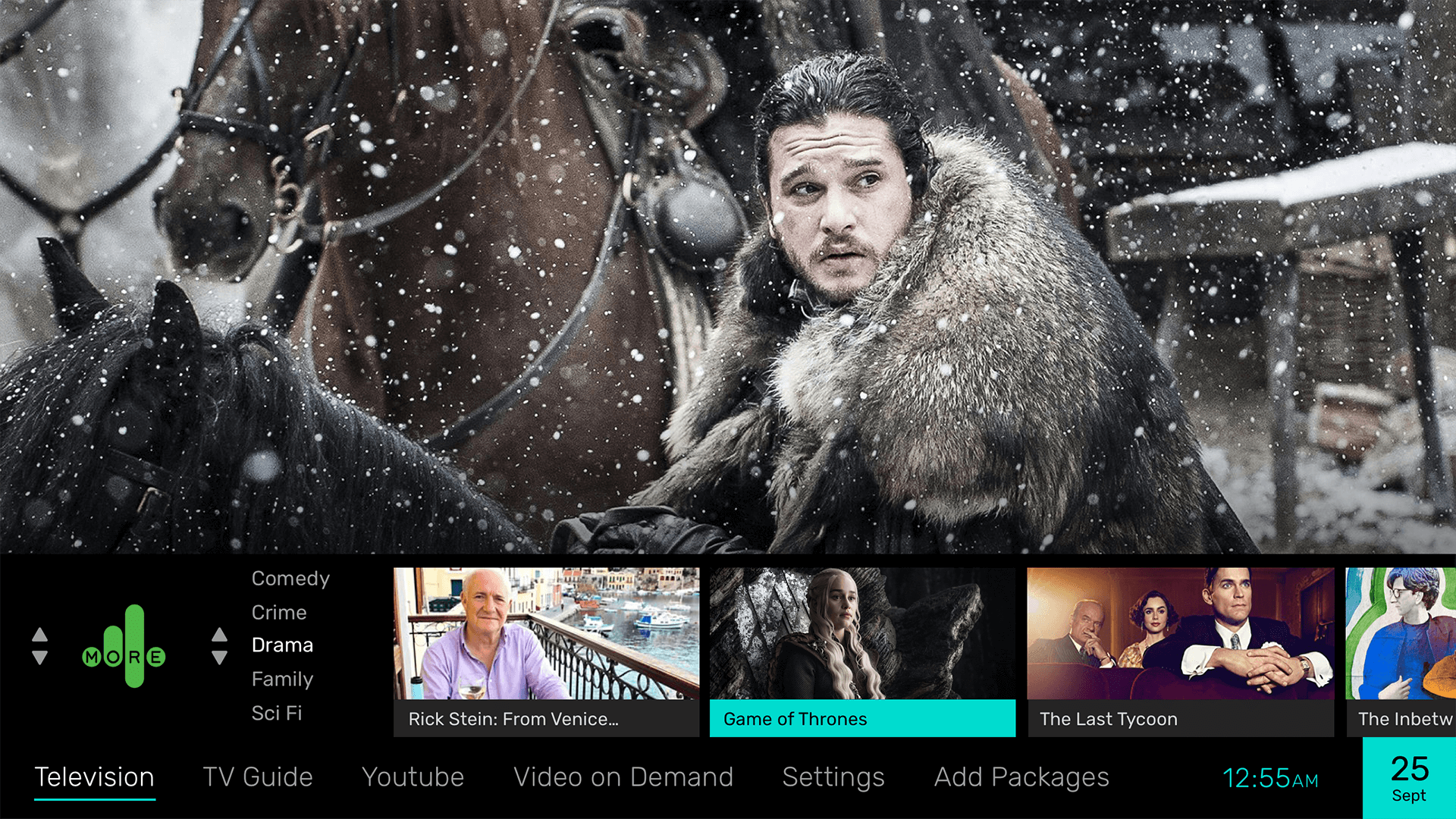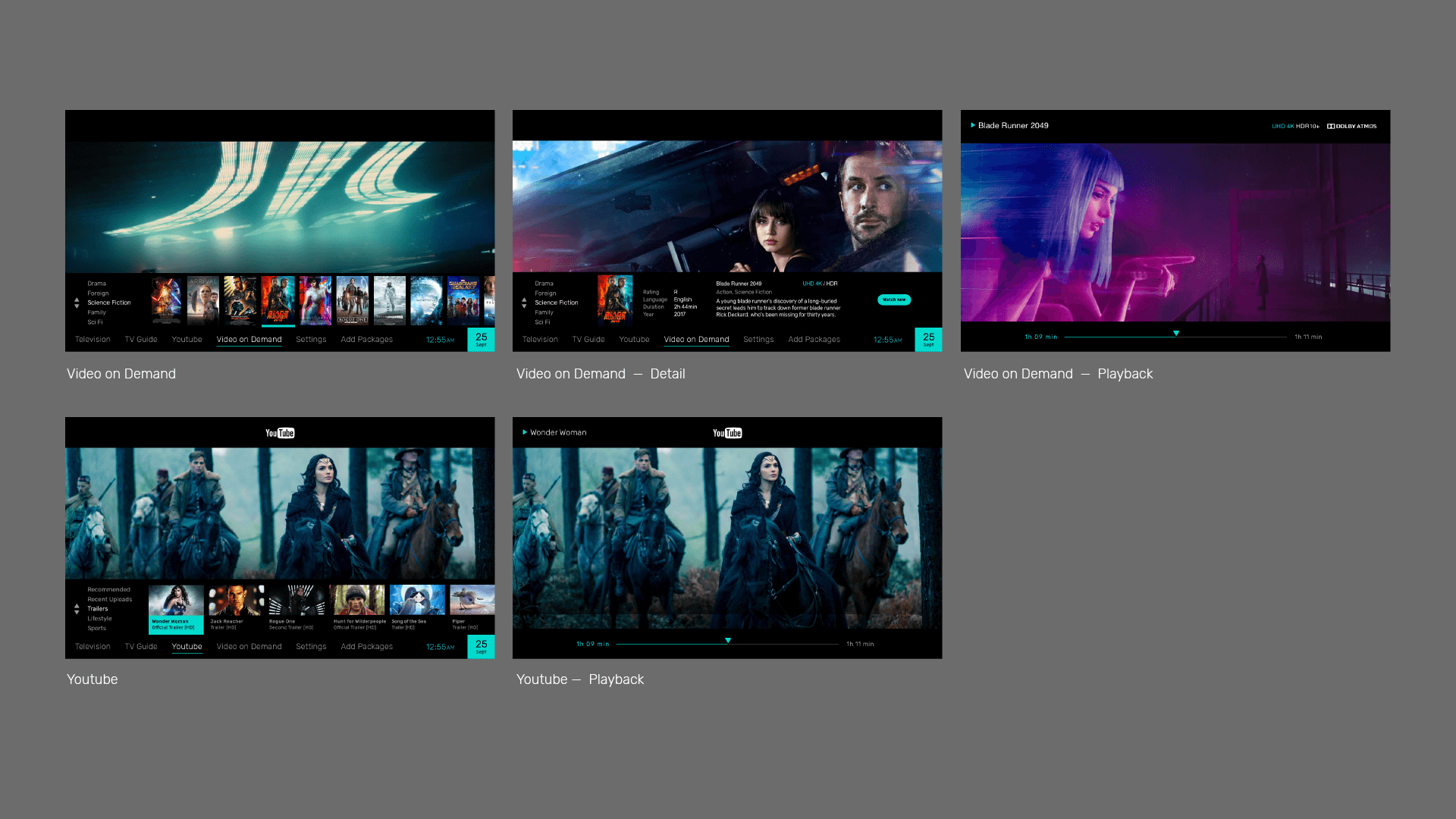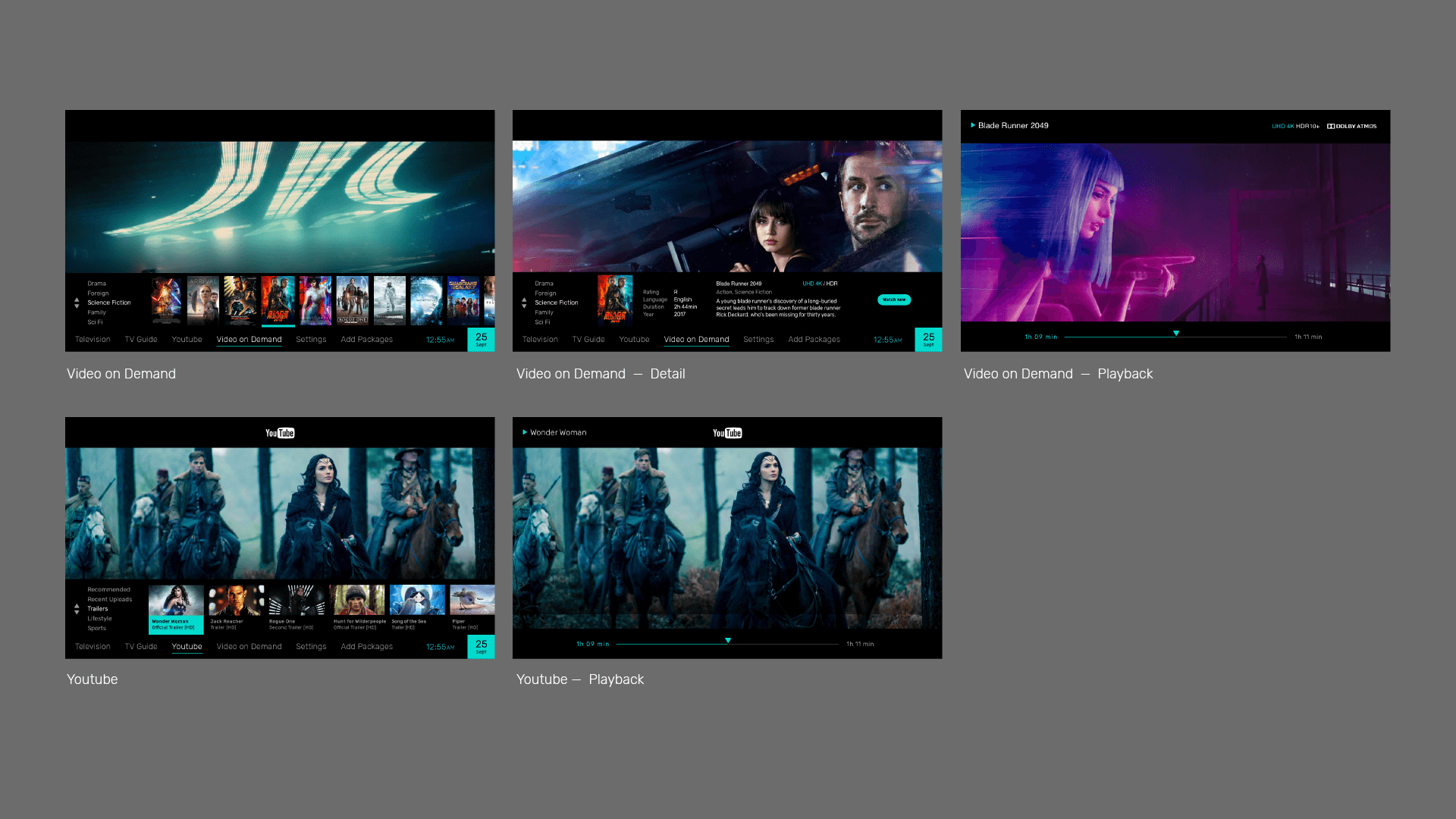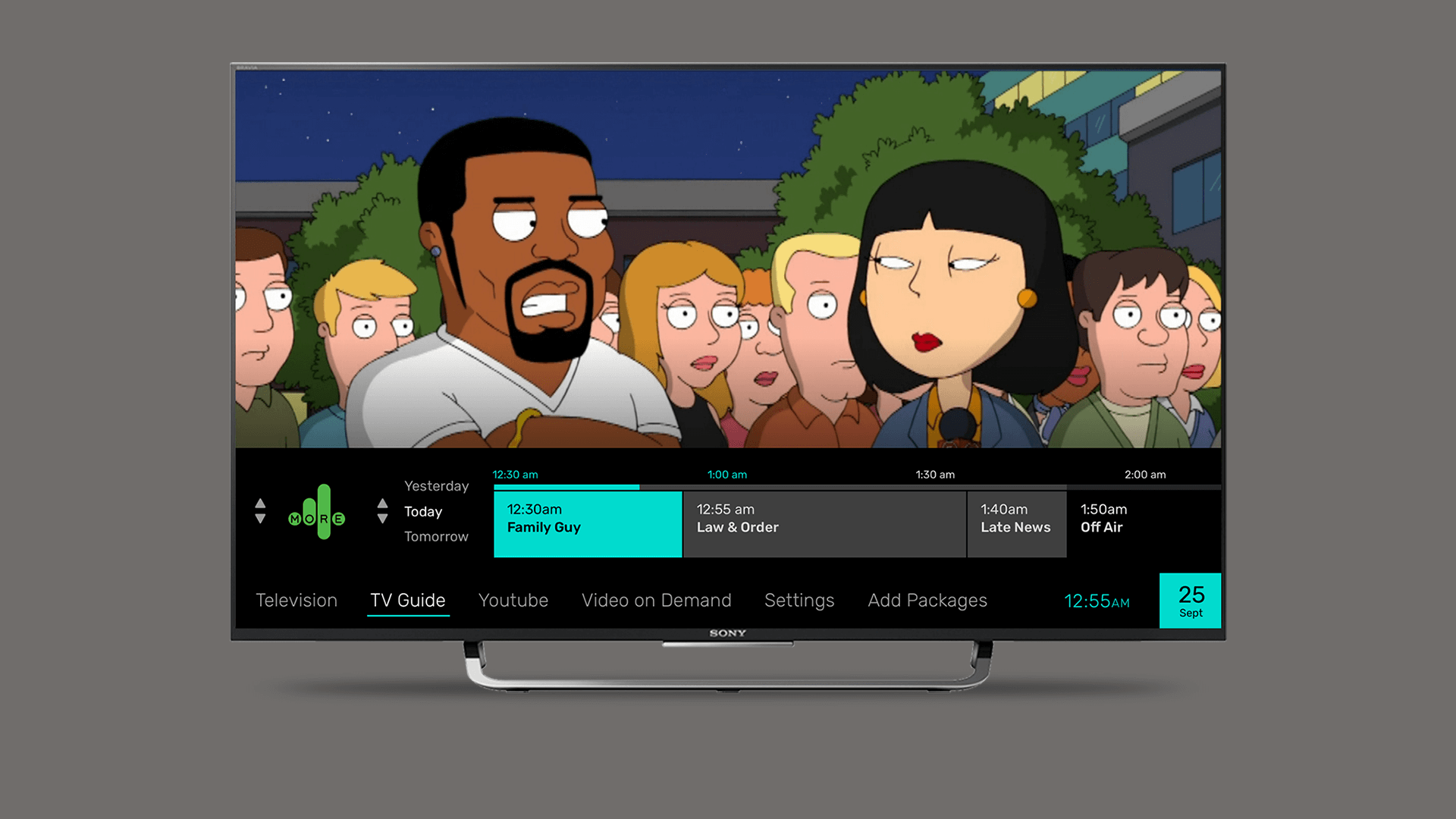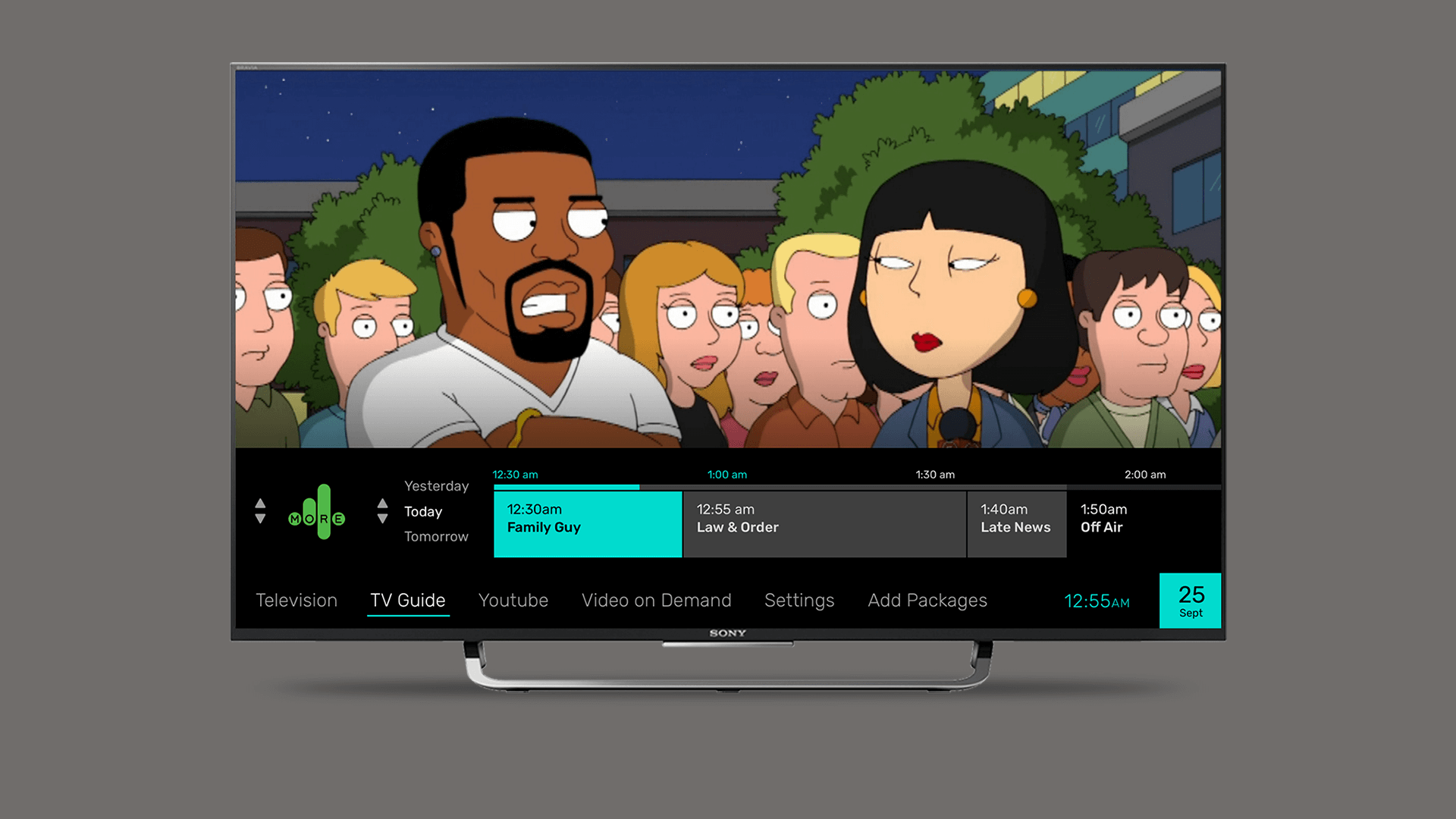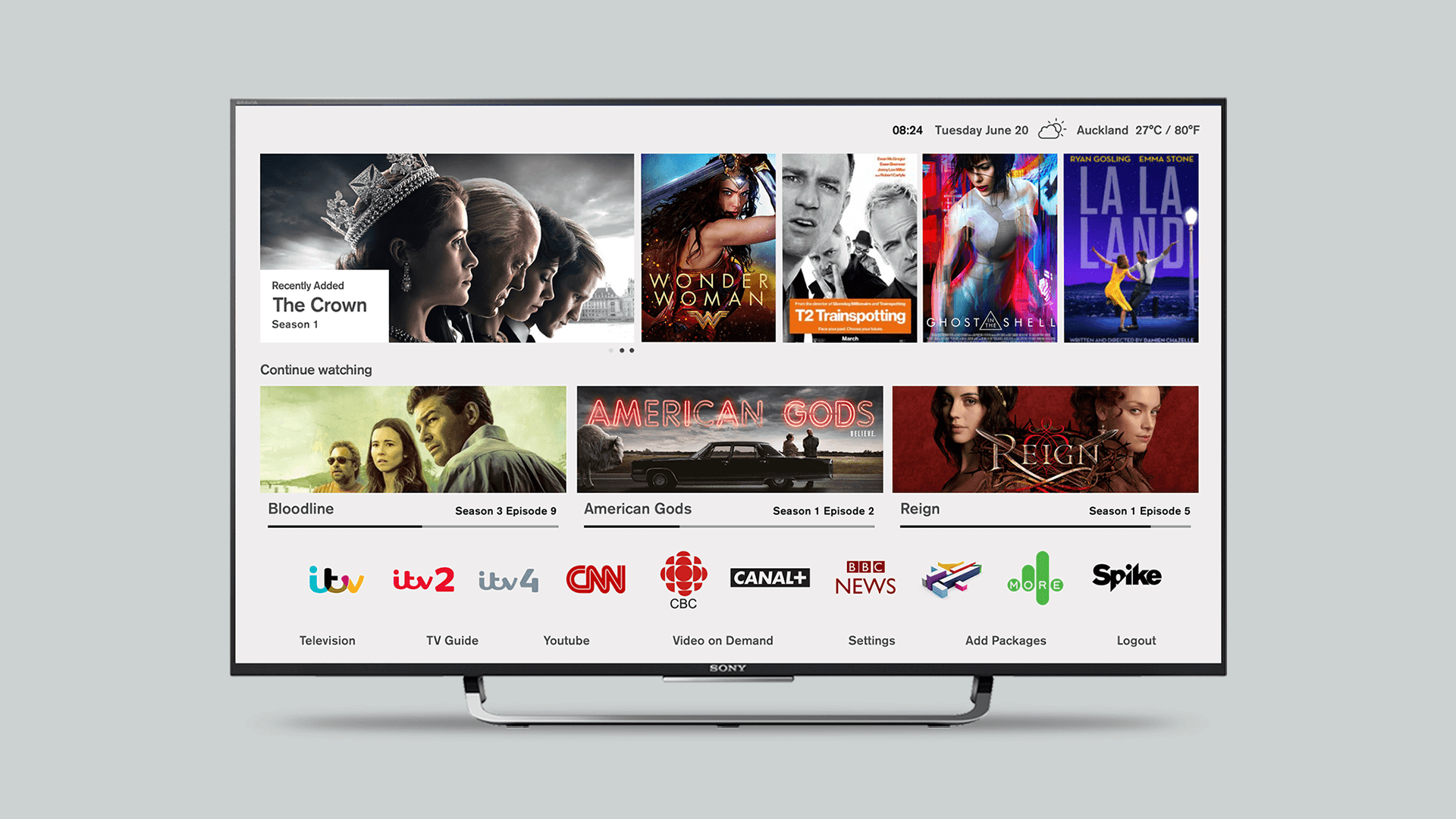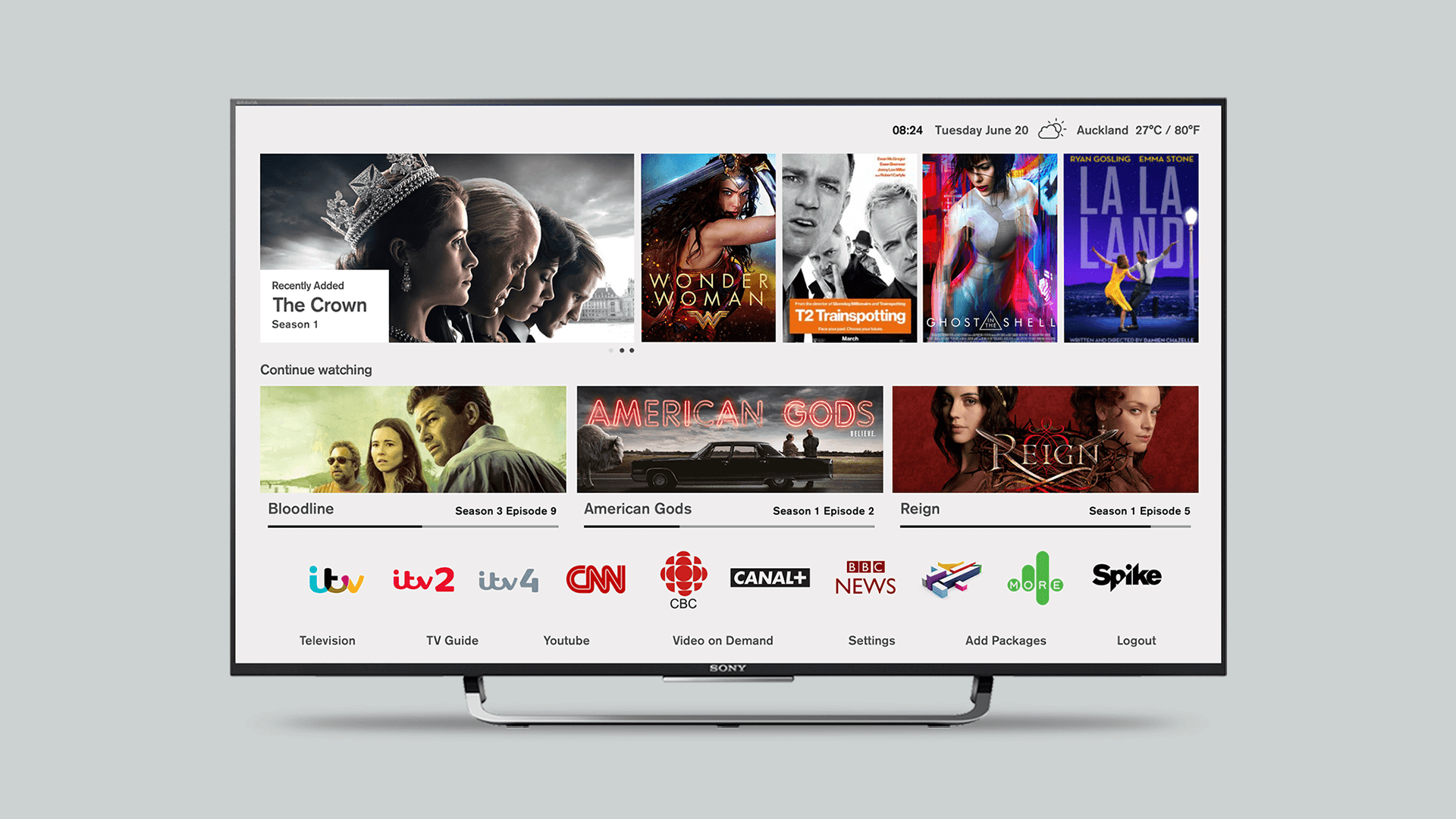 The Minimalist
A minimalist interface with a restricted colour palette.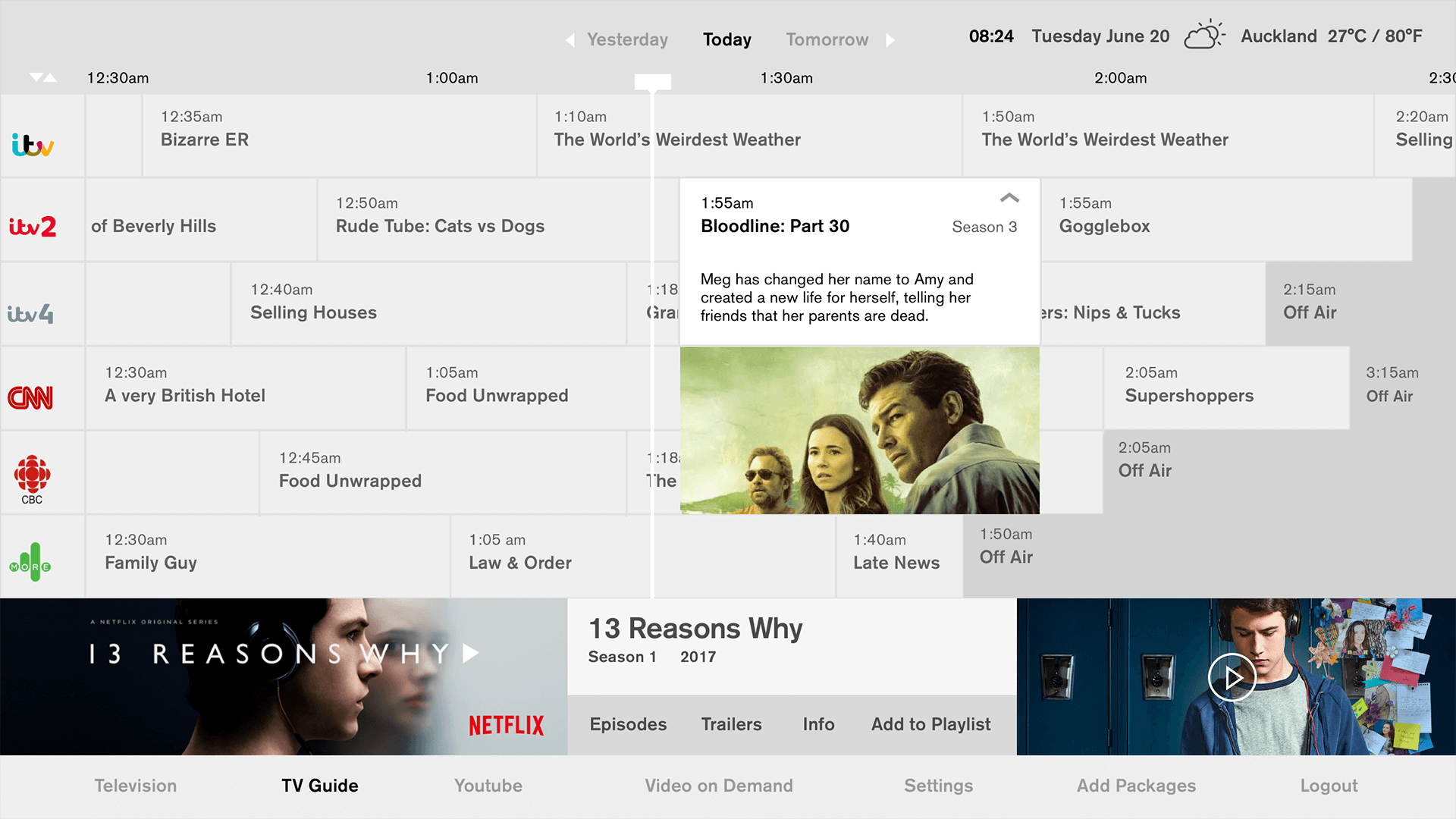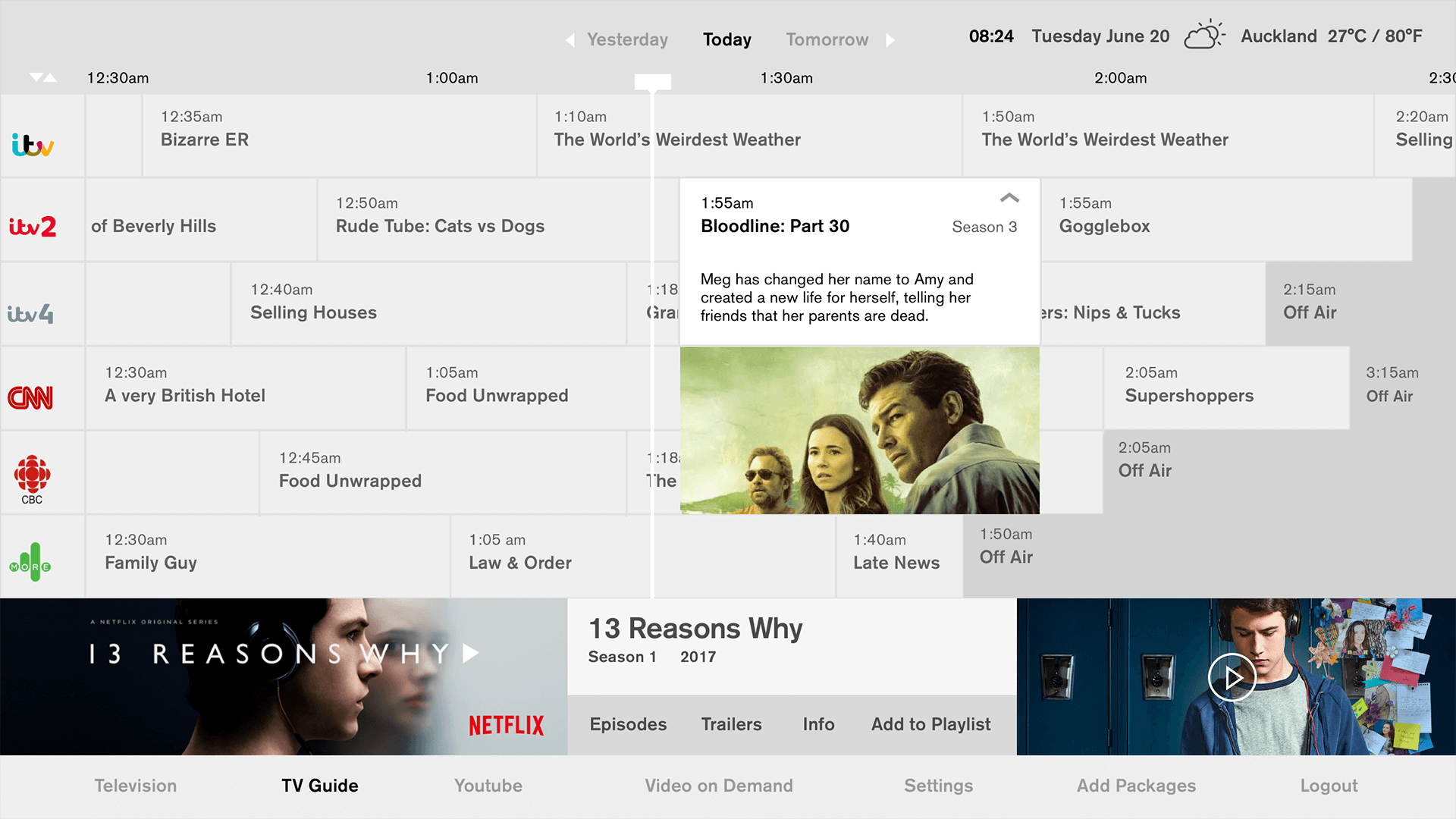 Video on Demand and detail