Visualising Uniqlo's Special Collection
Uniqlo is well known for it's innovative, stylish and affordable clothing. Special Collections are a collaboration with established designers.

As part of a redesign of Uniqlo's main site, we worked alongside New York based design studio Inamoto & Co to help visualise the Special Collections with the overall aim of aligning the look across all regions.
Category
Product Design, Web, Mobile, UI

Client
Uniqlo
Country
US

Agency
Inamoto & Co.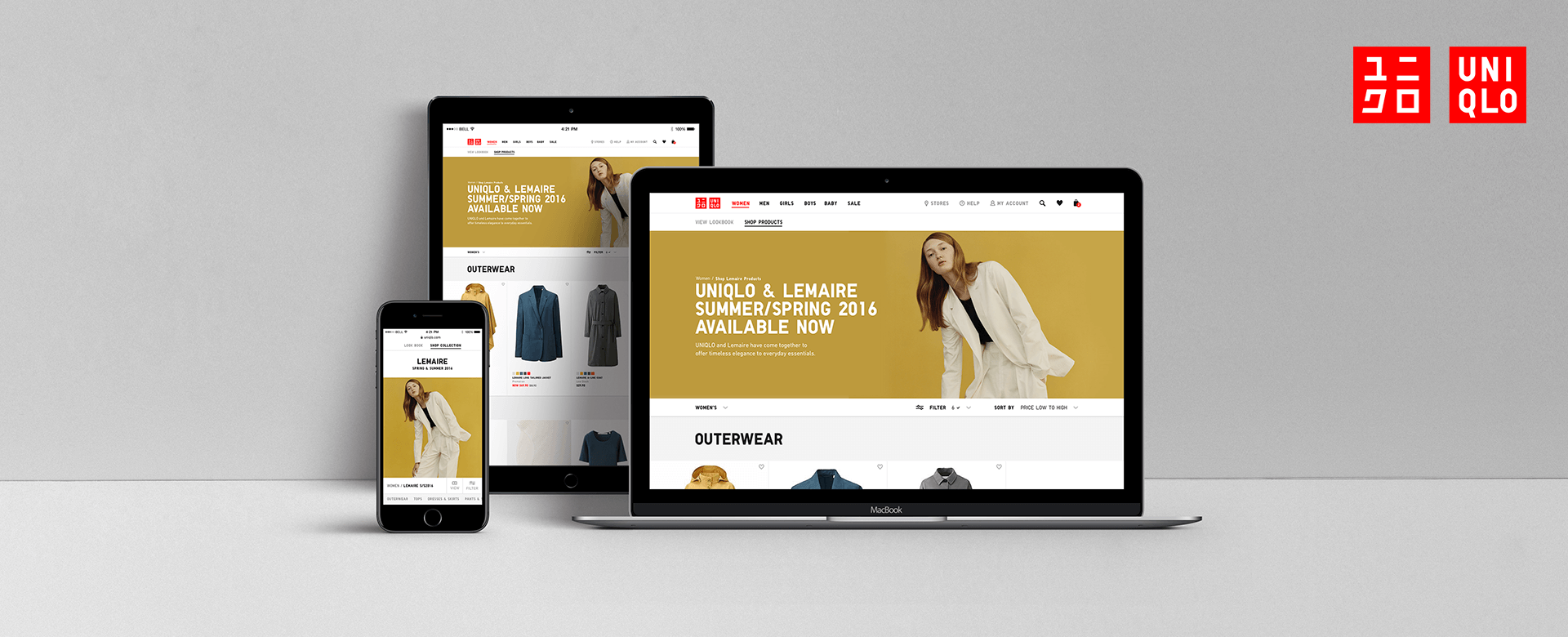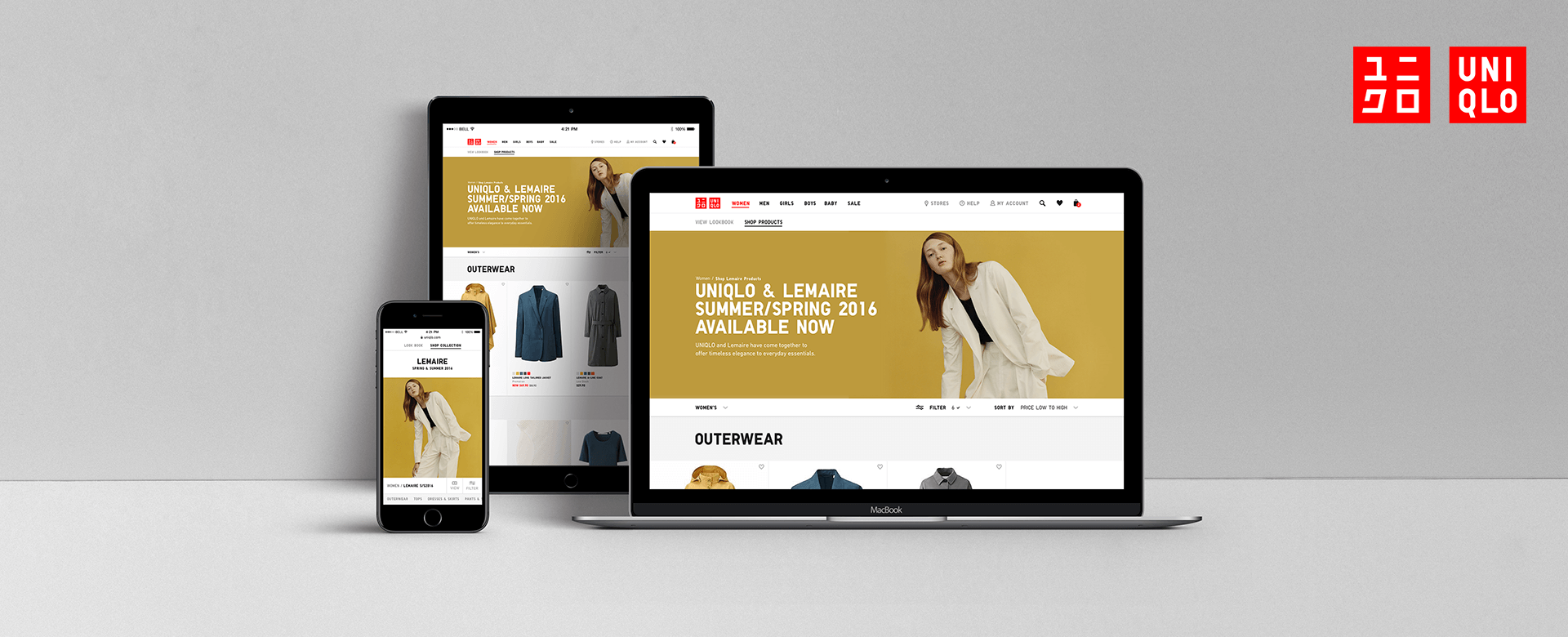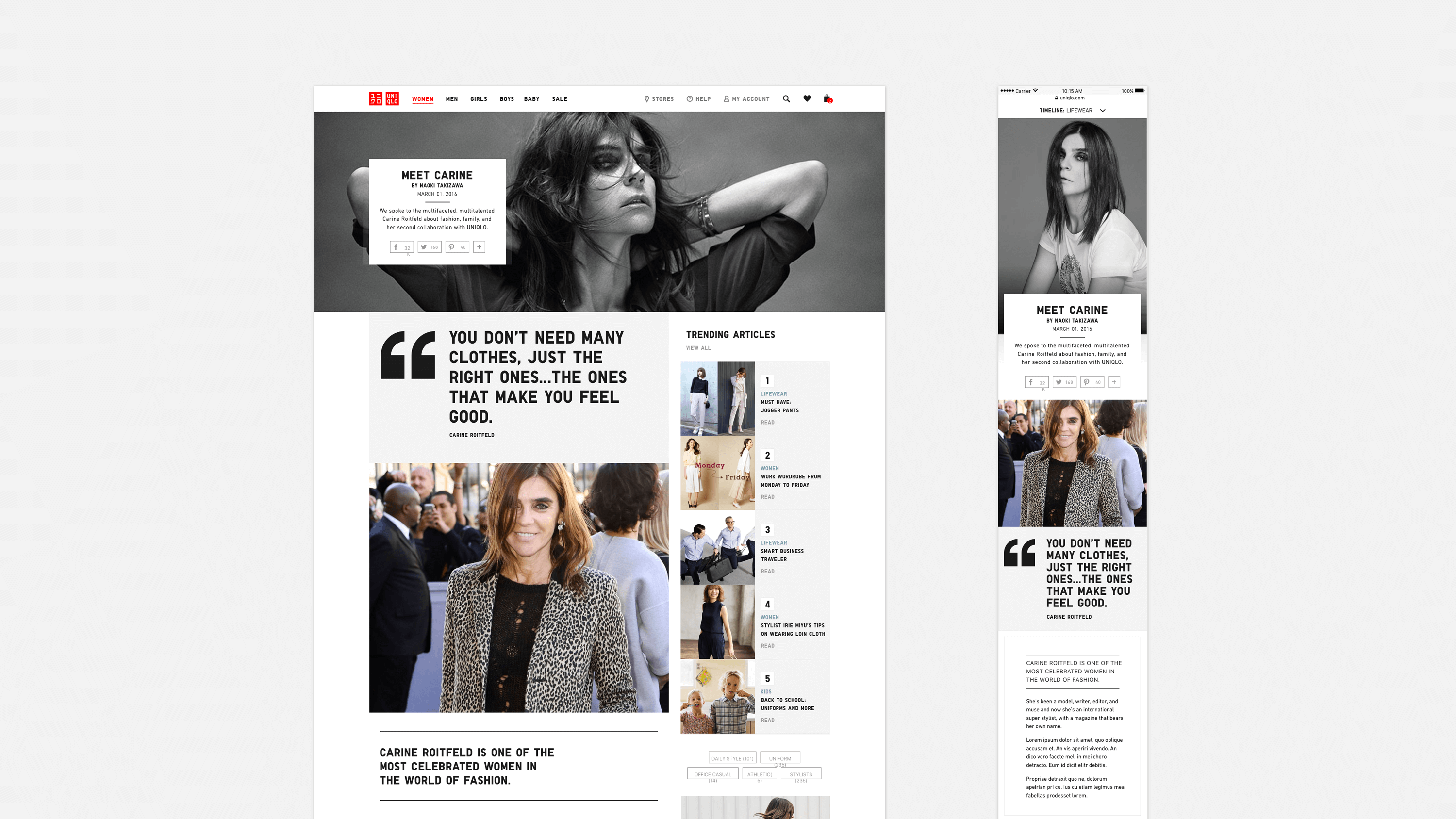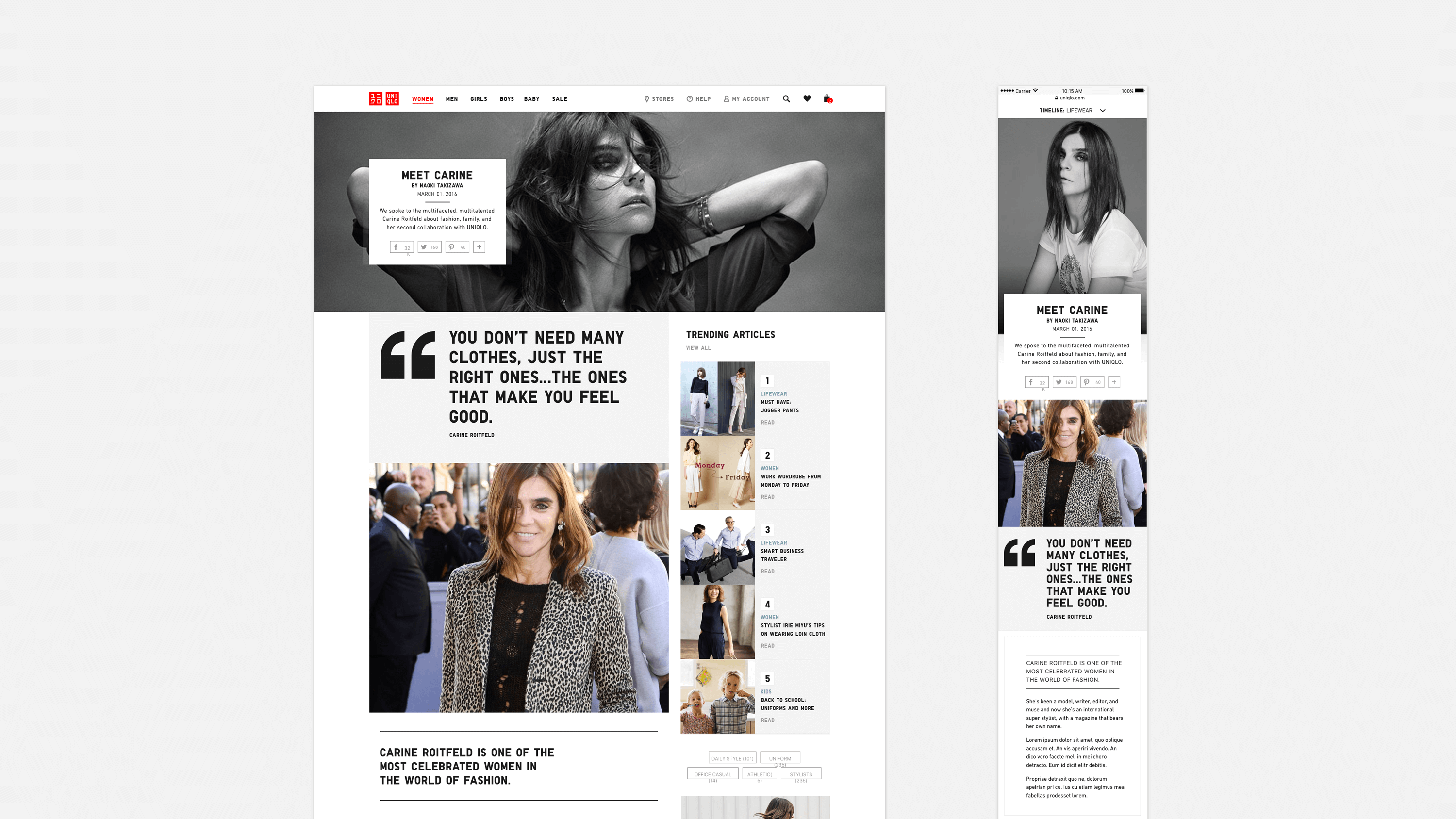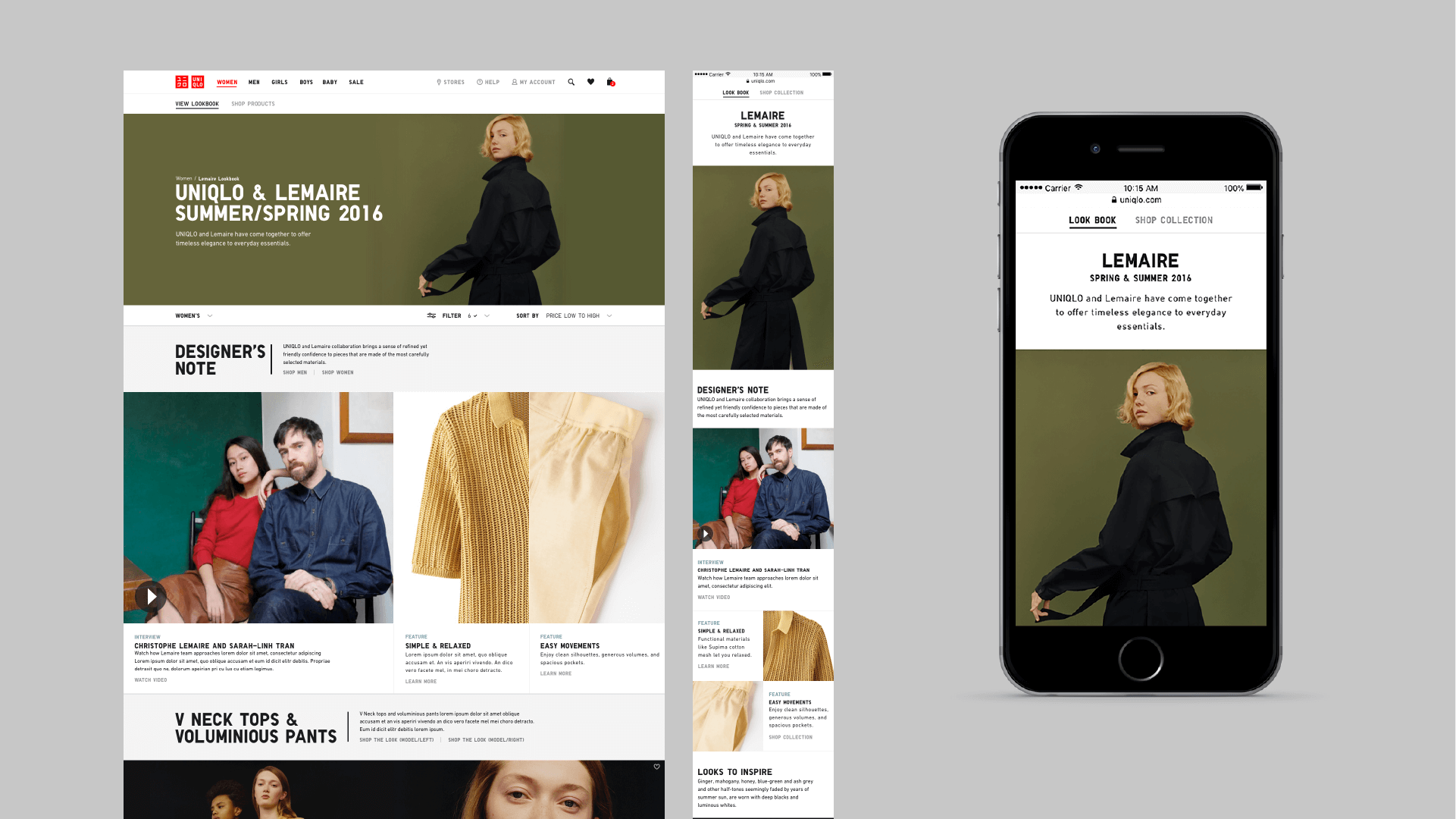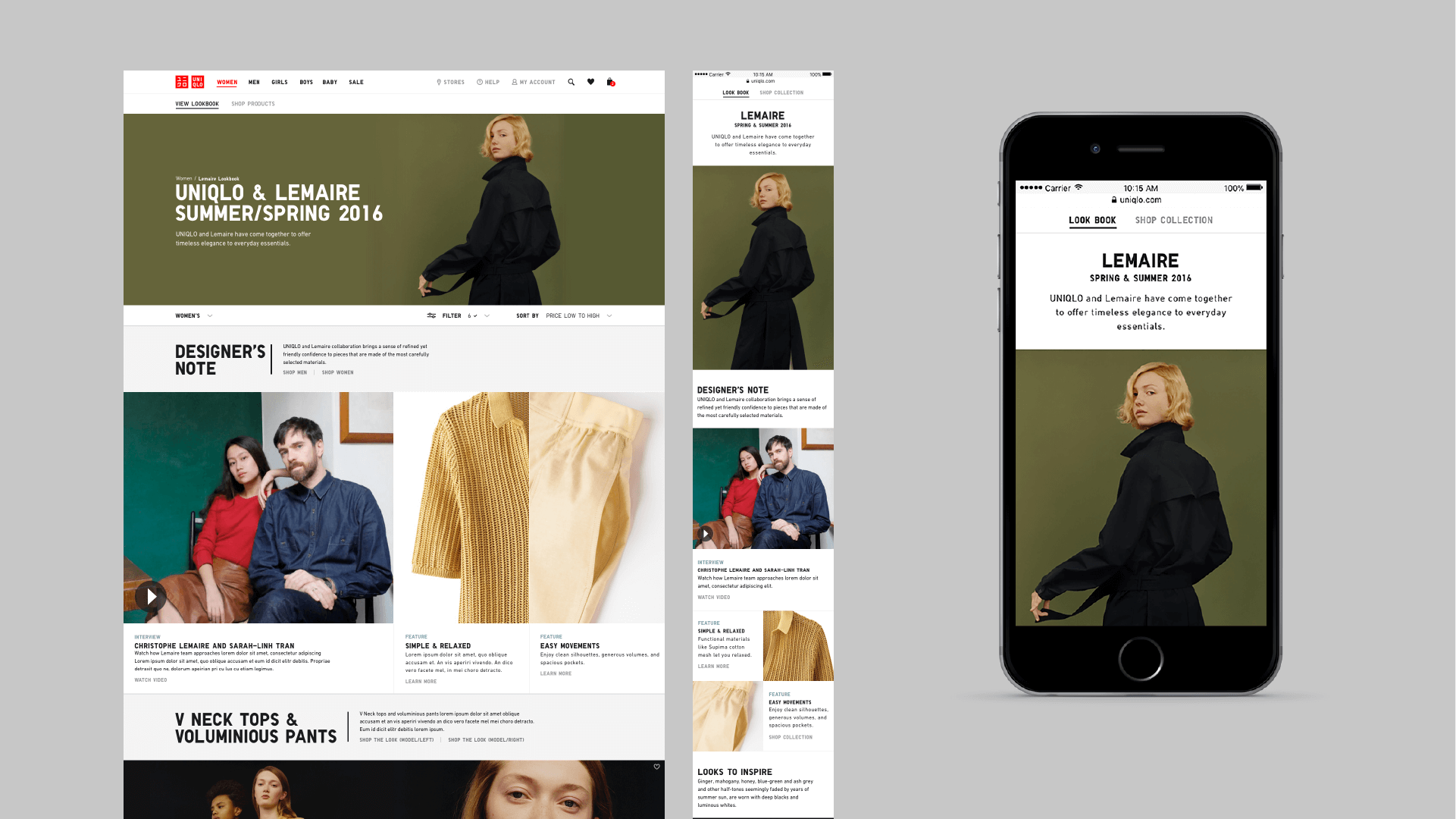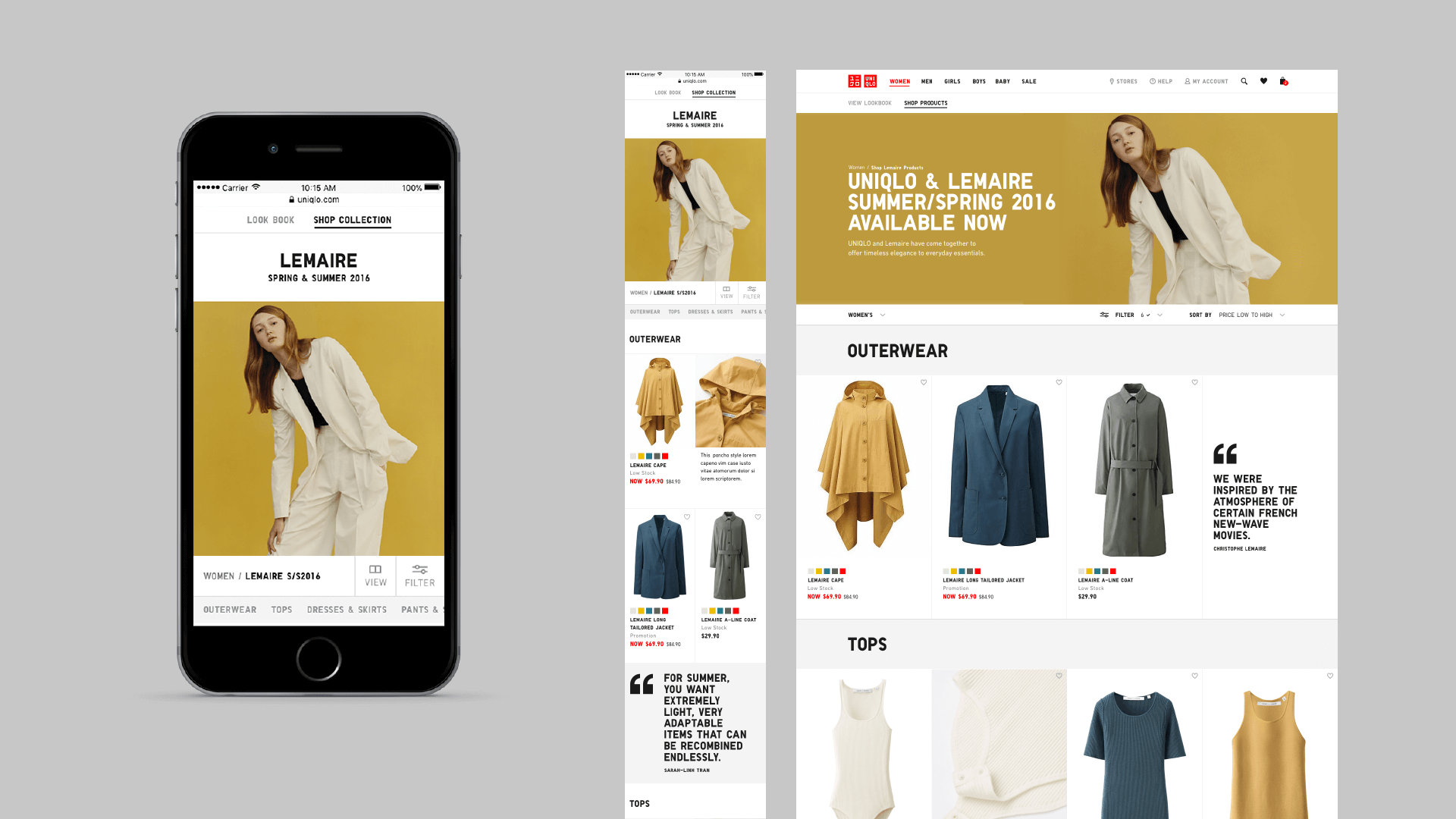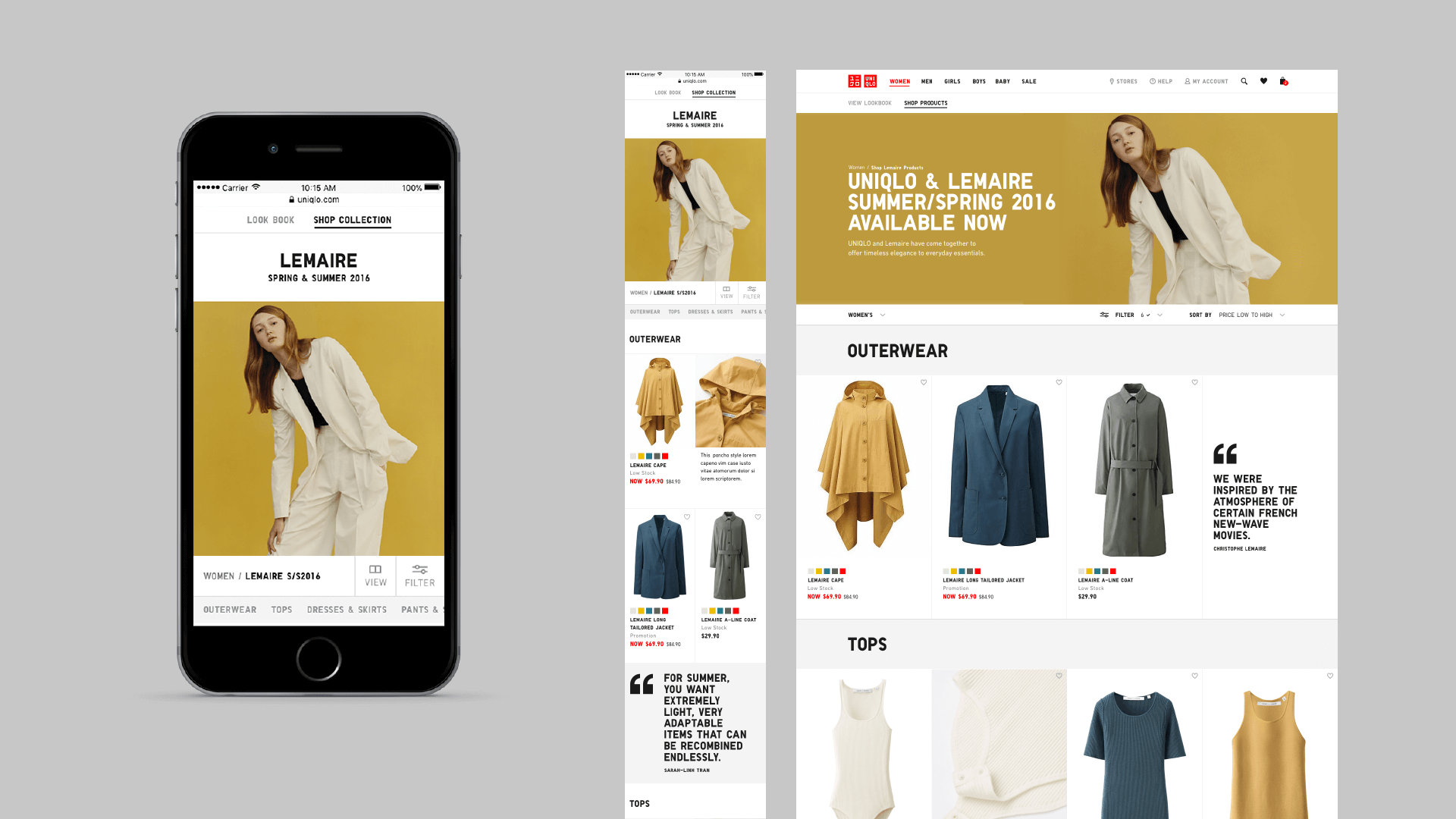 Uniqlo from Tokyo to Berlin
A simple and engaging mobile app was designed to help promote Uniqlo's From Tokyo to Berlin campaign, specifically the pop-up stores across Berlin which shoppers can check-in using the app to gain discounts and VIP awards. A stylised air travel aesthetic was applied to align with Uniqlo's digital campaign.
Category
Art Direction, Product Design, Web, Mobile, UI

Client
Uniqlo
Country
UK, JP–DE

Agency
Inensu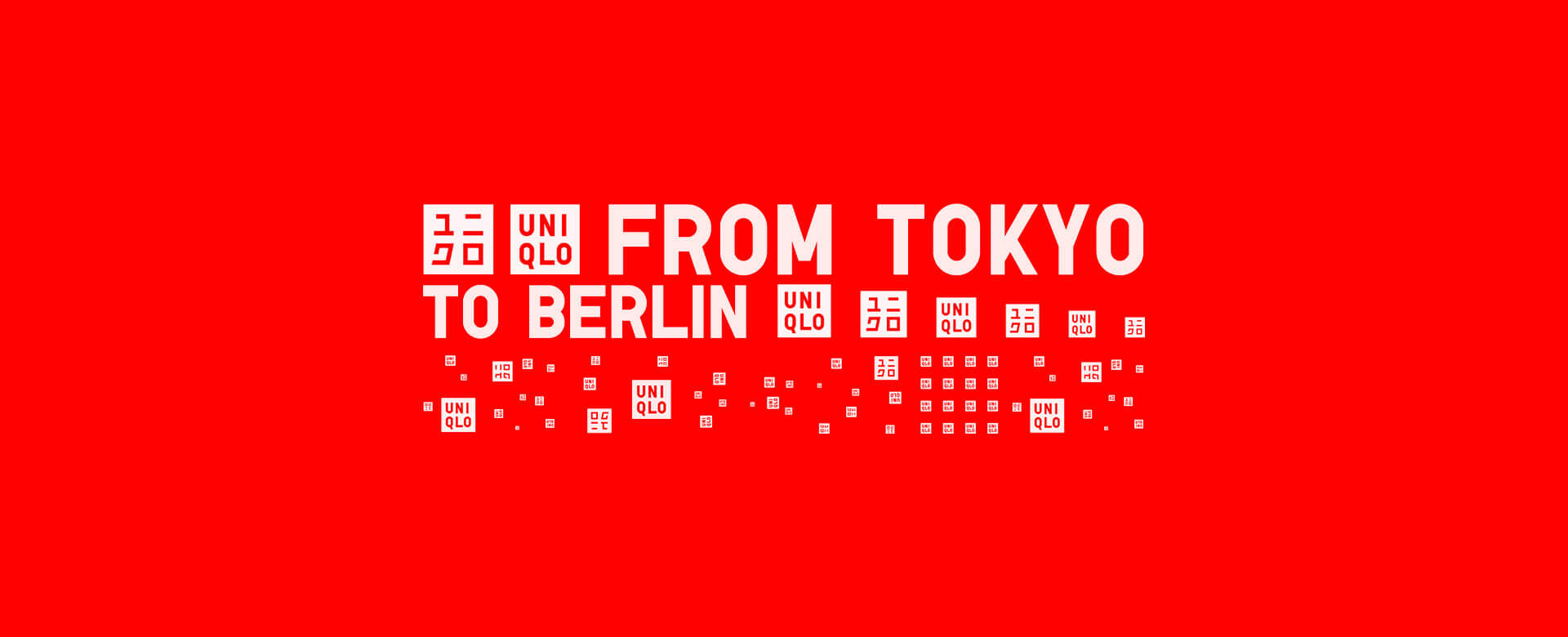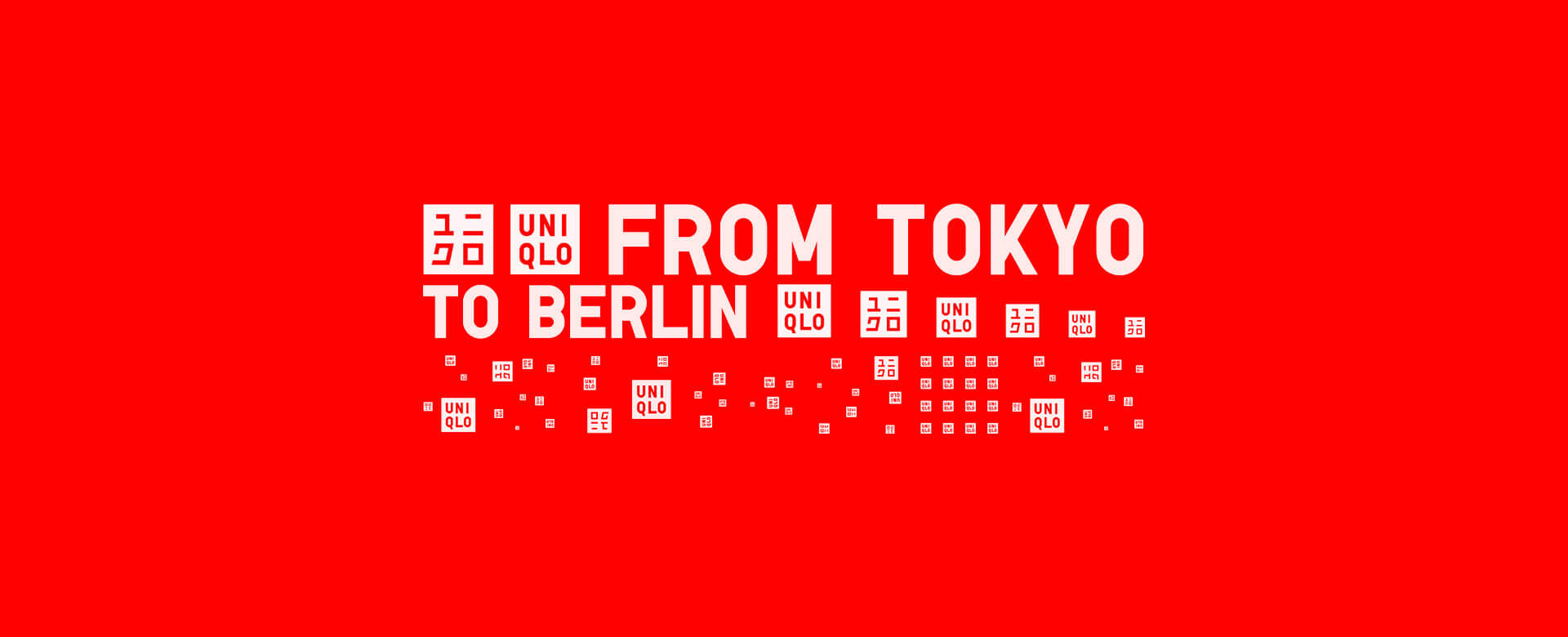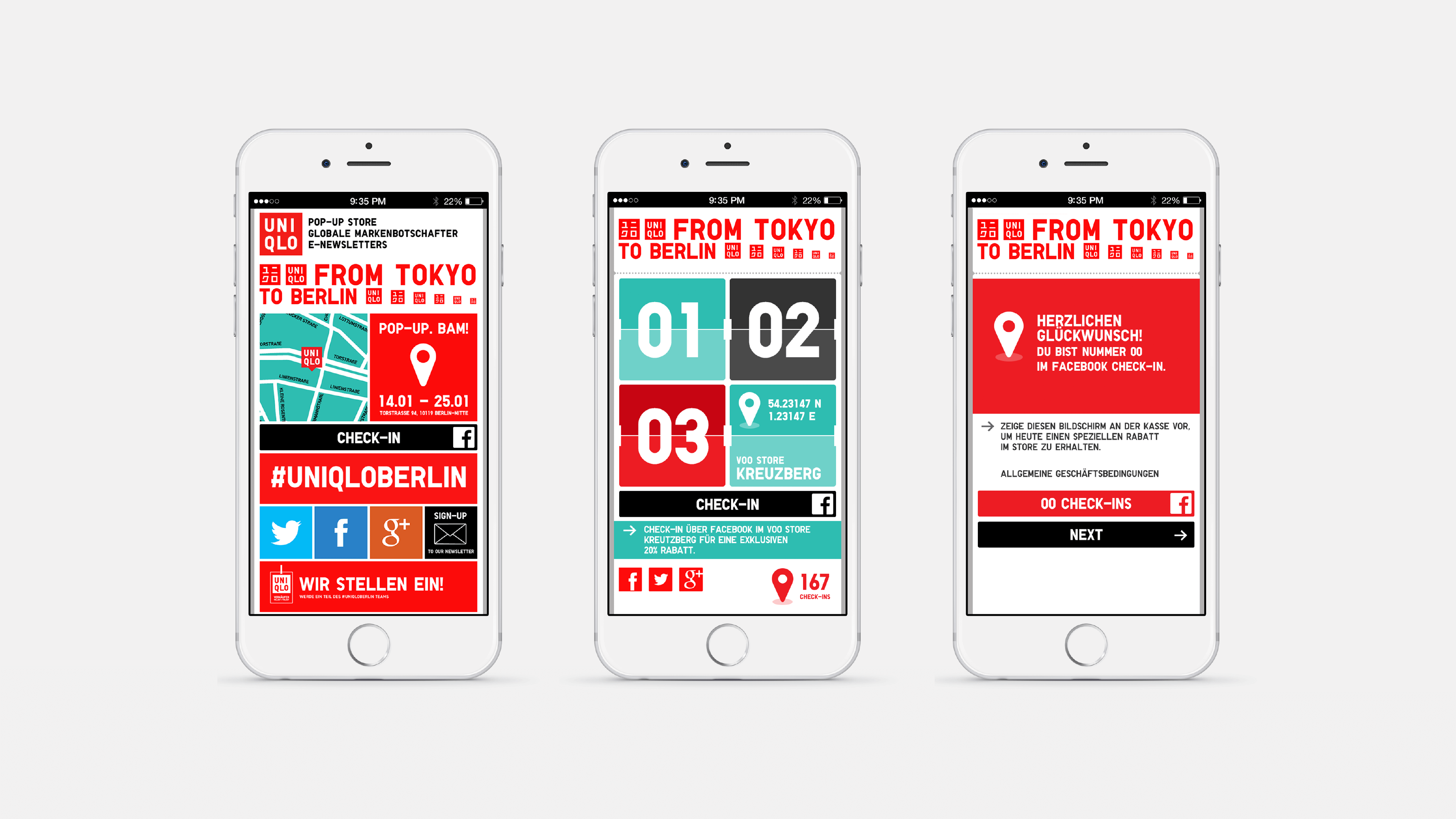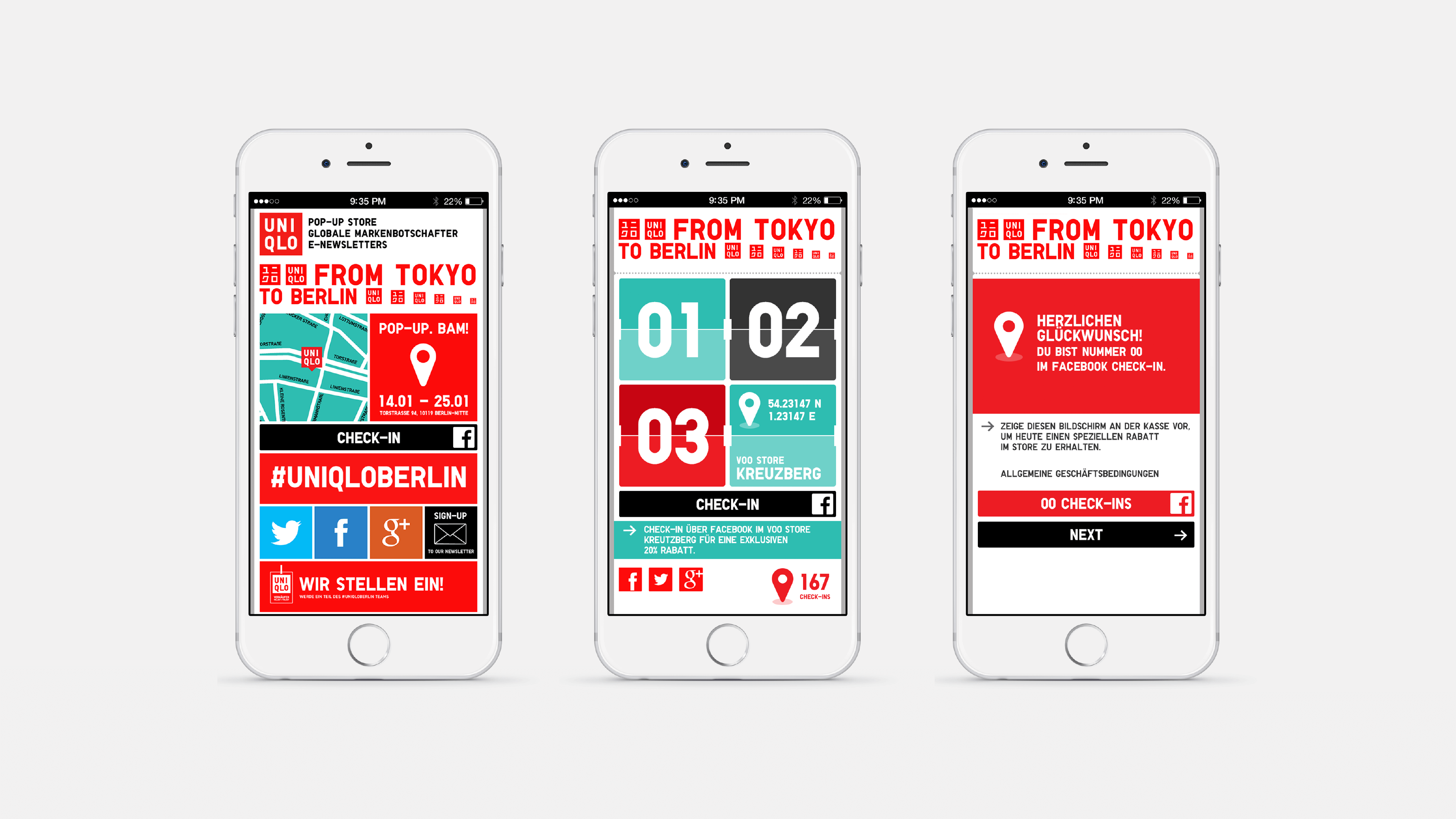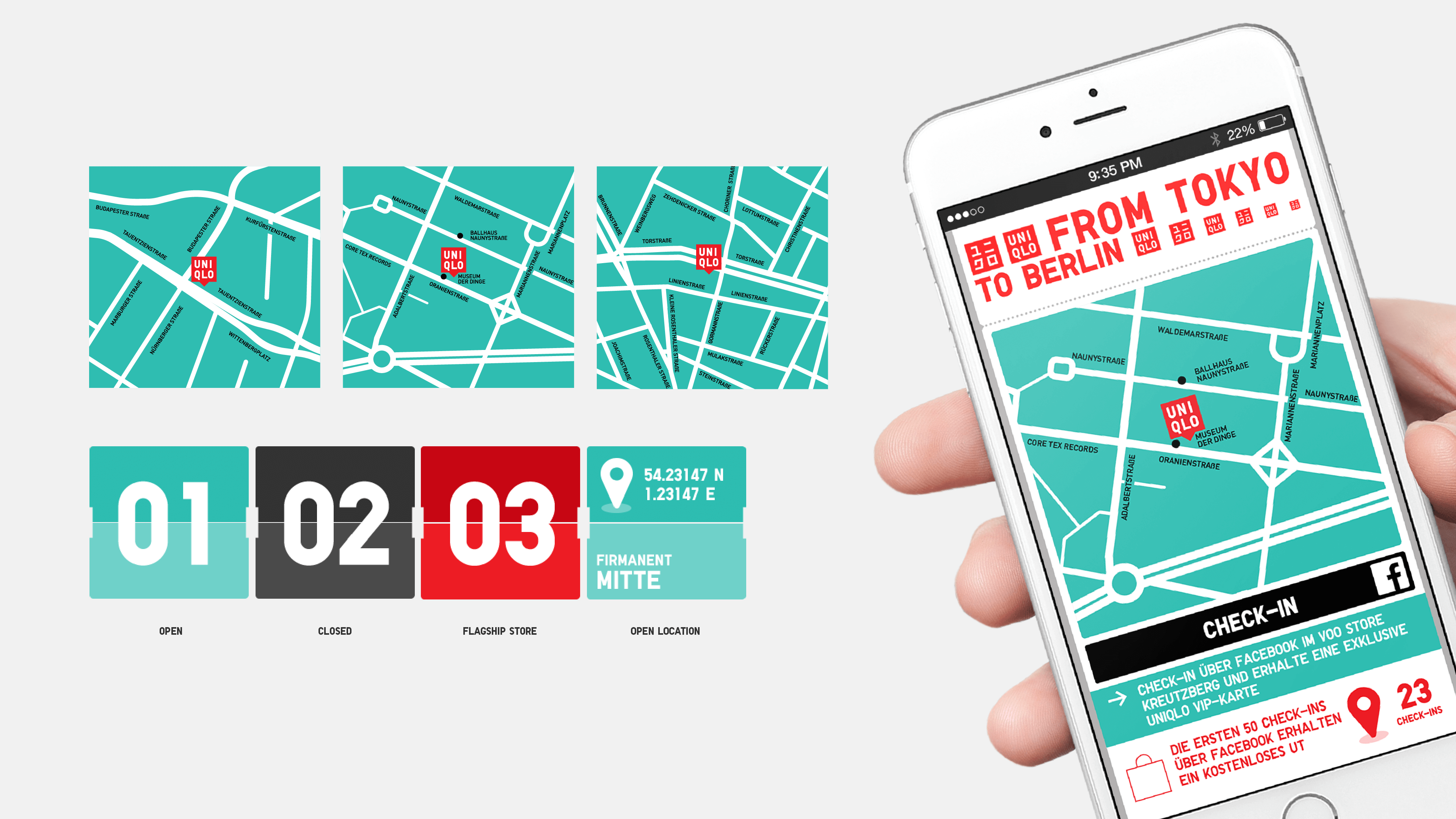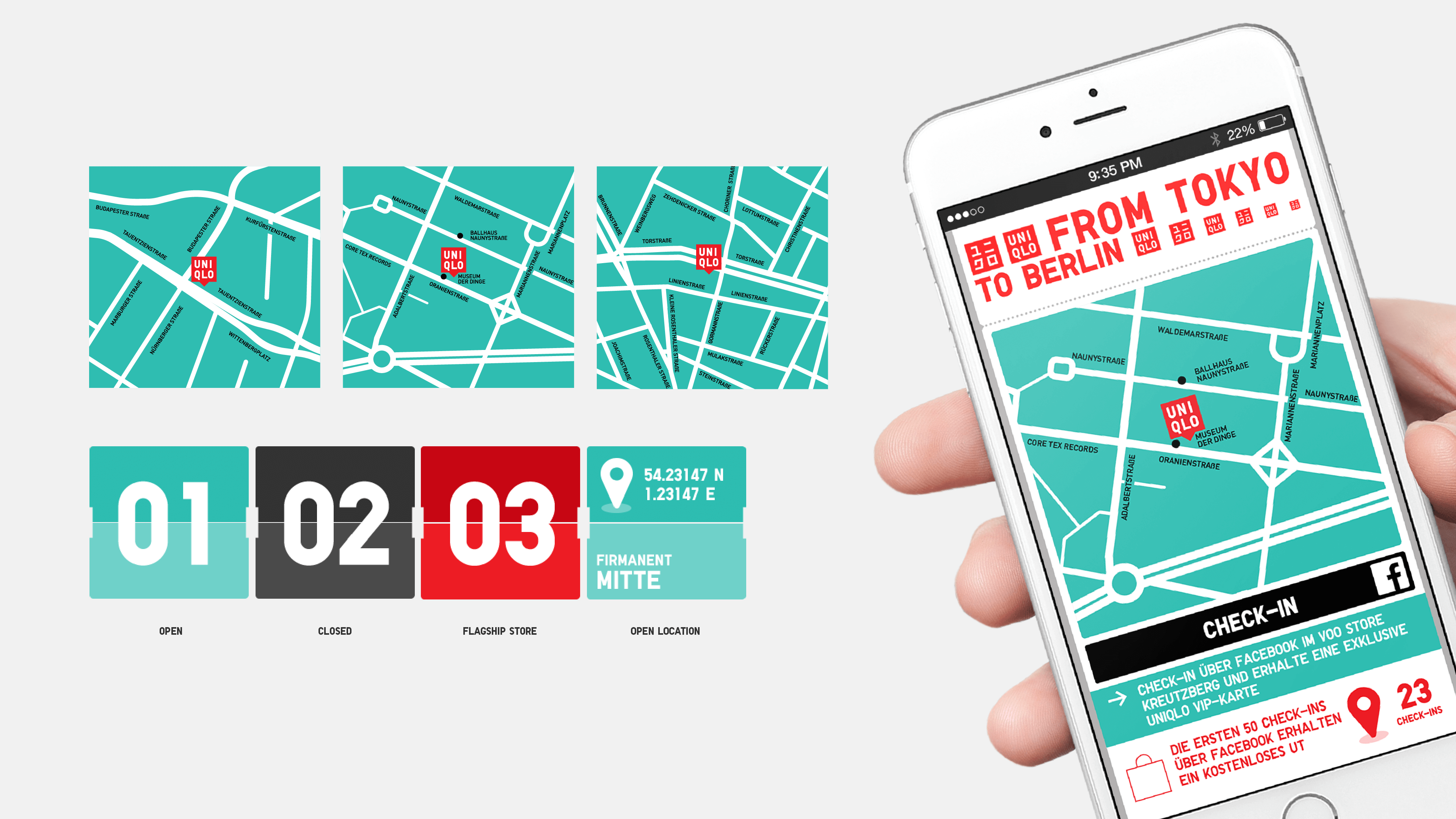 Digital Campaign for Uniqlo's UT sub-brand
One of the proposals created in collaboration with Inensu London for Uniqlo. The brief was to create a digital campaign to help raise awareness of the Uniqlo brand and increase awareness of the UT sub-brand.
 
The concept was based around a simplistic slot machine mechanic involving a free-to-play app where users have the chance to win rare and limited t-shirts while pushing the brand's online mobile experience through social media.
 
A minimalistic flat colour grid was designed keeping on brand with Uniqlo's colourful personality and distinctive style.
Category
Art Direction, Product Design, Web, Mobile, UI

Client
Uniqlo
Country
UK, EU

Agency
Inensu